This guest post was penned by Beatie Deutsch, the Olami director of follow-up.
Thanks to the #nostudentleftbehind trip initiative there are more ways than ever to expand your horizons, travel and develop yourself personally and professionally!
Today I want to share our super popular and successful Jewish internship programs, available in both the states and Israel. I love internship programs because they offer the perfect combination of everything you'd want to do over the summer. Boost your career with top companies or medical staff, empower yourself through Jewish wisdom, and explore the beauty of Israel or the USA!
Here are six of my favorites below! The Israel internships are for men and women, and the USA programs are for men. Apply today to any of these programs and plan the summer of your dreams!
Boost your career with top companies or medical staff, empower yourself through Jewish wisdom, and explore the beauty of Israel or the USA!
JINTERNSHIP
Now entering it's 7th fabulous summer, this program offers two amazing months of interning, learning and exploring in Israel. And the good news is that it's not too late to land a top-notch internship for summer 2018…even if you're a procrastinator! jInternship partners with over EIGHT HUNDRED companies, ensuring you are placed in a quality internship in your field that gives you a competitive edge! The weekly Jewish classes you'll experience are tailored to your level and taught by some of the best Jewish educators out there. jInternship features 16 varieties of dates and programs to fit your needs! The two-month subsidized fee covers all your food, beautiful accommodations and travel expenses. What are you waiting for? Grab your spot at jinternship.com!
THE WAY MORE ISRAEL
Here's another one that I truly love – and not just because you get to live in the Old City of Jerusalem for two months – a golden opportunity in itself! WAY MORE ISRAEL is a program that's a dream come true…combining professional internships, volunteering, learning Hebrew, and touring! It's the chance to fully immerse yourself in Israeli culture while growing professionally. Based in the Old City of Jerusalem, you'll settle into one of the most colorful and vibrant communities Israel has to offer. Hear the rooster crow, touch the ancient stones, taste different types of ethnic cuisine and see breathtaking sunsets. Experience Israel…and then way more ? Check out Way more Israel for details, but hurry – there are only a few spots left.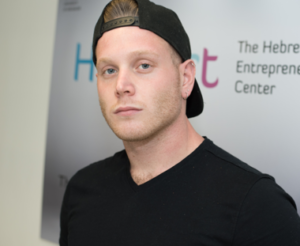 THE ACADEMY OF LIFE TRAINING (ALT)
The ALT program is all about YOU! You can choose from Jerusalem or Greater Tel Aviv – both unbelievable cities full of opportunity. ALT also offers competitive internships for professional development, along with interactive workshops that focus on essential life skills for your personal growth and development. The ALT staff are warm and nurturing and will help you discover tools to help you perfect your strengths, manage your weaknesses, and persevere through the challenges of life – because, let's be real – we all have challenges. You'll soak in the practical benefits of Jewish wisdom and integrate a healthy outlook on a balanced life. You know you want to succeed… Find your path before launching a career! Click here for more!
DARCHE NOAM / MIDRESHET RACHEL HATZALAH "SUMMER OF LIFE – SUMMER OF A LIFETIME!"
Are you interested in the field of medicine and making a powerful contribution to Israel and to your community back home? This project allows you to give and receive, at the same time. Darche Noam / Midreshet Rachel offer a unique combination of Torah learning, inspiring trips, and an official Emergency Medical Responders course taught by United Hatzalah. After earning your certification, recognized by both Israel and the US, you'll serve as volunteers on Hatzalah ambulances helping save lives! The Darche Noam / Midreshet Rachel educational program is a unique opportunity to study text and hear from a variety of different educators. All you need to know is here!
THE LAKEWOOD FELLOWSHIP INTERN PROGRAM (USA)
Even if you can't make it to Israel this summer, we've still got something for you. The Lakewood fellowship program offers you the chance to work at a first-class company or medical center and study in North America's most prestigious Talmudic Academy. If you're interested in a career in finance, law, accounting, real estate, health care or marketing, then you should seriously consider this program. You'll enjoy exclusive access to industry leaders and physicians and great networking opportunities. After working hard all week, you'll experience Shabbat like never before. Relax and get wined and dined by the Jewish community's top philanthropists. The internship positions are very competitive, apply here to secure your spot.
JINTERNSHIP DC (USA)
Join the action in Washington, DC with an incredible internship, while also having fun and exploring your Judaism! jInternship DC will land you a top internship in politics, medicine or business in Washington, DC or Baltimore. Together with Jewish students from around the US, you'll tap into spirituality, inspiration, and Shabbat celebrations. You'll learn from internationally renowned speakers connecting Jewish living to medicine, business, politics, science, relationships and leadership. And don't forget the exciting trips and special activities. Check it out here!
These are just six of the highly subsidized, incredible internships Olami offers, but there are so many more great options! Make sure to check out all of OLAMI'S intriguing summer opportunities for young Jews from around the globe. And plan the summer of your dreams today!
#INSPIRINGJEWISHGREATNESS #NOSTUDENTLEFTBEHIND #TRIPSTOISRAEL #OLAMISUMMER