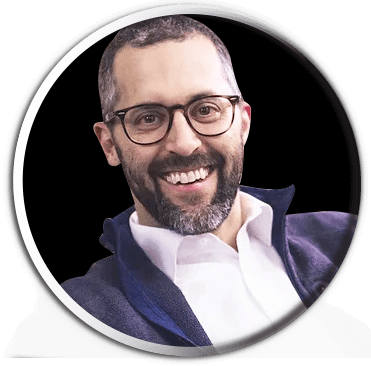 Dating vs Career: The Ultimate Playbook
Dr. Peter (Yosef) Lynn

Founder, Career Discovery Coach; Co-Author of "not a Partnership"
By applying tools from the fields of Positive Psychology and Organizational Psychology, Dr Lynn helps individuals decide on their career path and guides them along the road towards that goal. 
An MA in Applied Positive Psychology (MAPP) from the University of Pennsylvania and a PsyD in Human and Organizational Psychology, Peter lectures at Touro College in Jerusalem. 
He is also the Founder and Director of Greatness Within Seminars, where he helps empower individuals and organizations through the application of Positive Psychology. An accomplished athlete and Ironman finisher, Peter was captain of the U.S. World Duathlon Team.