If you want to go fast, go alone.
If you want to go far, grow together.
Go further together when you join the Olami Mentorship program. Find your mentors. Become part of a community. 
Submit your online application with the $100 membership fee.
Have an interview with a member of our team.
Get accepted into the program.
Find out who your mentor is.
Mentor sessions begin Jan 8, 2023.
Make the most of your ten sessions and attend local meetups.
Attend the Spain Summit – May 15-21.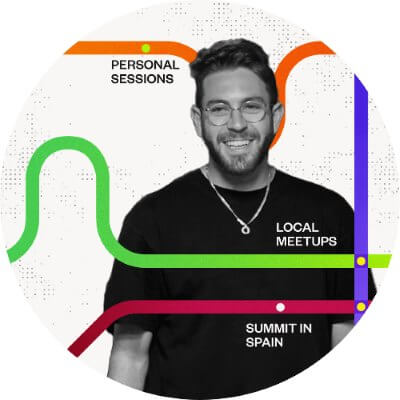 Personal mentorship sessions
Access 10 one-on-one mentorship sessions with someone who's walked the path before you.
Monthly local events
Meet your local mentorship community to network, gain a wider perspective and make new friends.
Olami Mentorship Summit
Complete the full program and you're eligible to join our global Mentorship Summit in Spain next May.
My mentor looks at the full circle of what's going on and who I am beyond the academics.
This program is a fantastic opportunity for young Jews to meet, build relationships and connections.
In the business world it's difficult to form relationships. This mentorship program is personal.