Something happens when we shteig.  We don't just learn, we rise.
Like a lot of Yiddish words, shteig doesn't quite have a translation. It means to rise through learning, like you've never experienced before. 
To shteig is to grapple with and challenge what you're learning with a partner. To really listen to someone who perhaps thinks differently. To discuss it and debate it. Together. It's that interaction that ignites something deep inside. So when you really engage in this amazing style of learning, something happens to you. You grow. Together.
When you partner up, you power up.
TELL US MORE ABOUT YOURSELF
WE WILL PARTNER YOU UP WITH A MENTOR
JOIN YOUR WEEKLY SESSION TO TALK, LISTEN, ASK, AND ARGUE
WELCOME TO HERITAGE HOUSE 
WAY MORE ISRAEL PROGRAM 
A 7-week program for young professionals from all over the world, staying with us in the Old City. Choose a job internship according to your profession, from over 100 companies.
Daily classes teaching basic Judaism and the life cycle of a Jew, weekly fascinating day trips to all areas of our beautiful homeland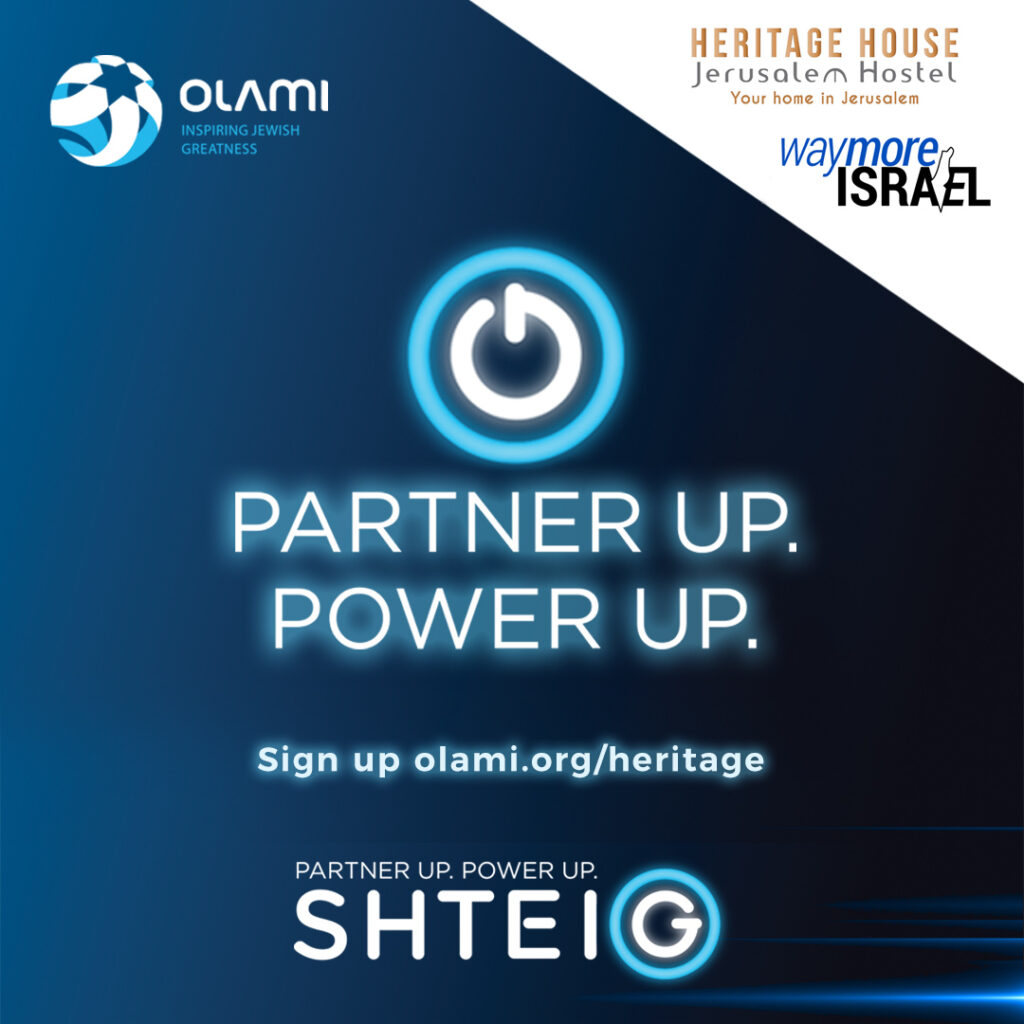 SESSION DATES:
November 8,15,21

Sundays @ 1:00 pm EST, 8:00 pm ISR,SA
Follow us on social media